Budapest - October 28-31st 2005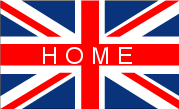 A beautiful city, probably at it's best in Autumn. I spent Saturday wandering around the city with a very knowledgeable guide,
crossing from Pest on the Eastern side of the Danube to Buda on the Western side.
Sunday was spent wandering the streets alone. Walked up to the city park, into the zoo and then back to Margaret Island.
This island sits in the middle of the Danube and the stillness and quiet within belie it's position in the middle of a busy city.
The city feels quite small - I found my way around most of it in just over 7 hours, including over an hour at the zoo.
The photos here are laid out, pretty much, in the order they were taken.
University Grounds
First Day's Walk
Sunday Loner
Sunday Loner - the zoo
Sunday Loner - Margaret Island
Parliament Building, Russian monument and journey back
Largest Synagogue in Europe - Beautiful memorials at the back
Miscellaneous Rubbish